OneSource is UGA's project to launch a new finance and human resources administration system that's integrated, efficient, modern and supports a data-driven environment. The implementation of the financial system, UGA Financials, occurred on July 1, 2018 and the implementation of the human resources system, OneUSG Connect, occurred on December 16, 2018.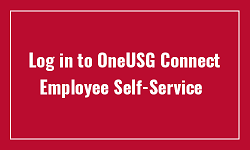 System Changes
As part of the OneSource project, a number of systems used by the UGA community will change. See below for the system changes that will occur during this transition-
Phase 1 - 01/01/2018 - 06/30/2018 (condensed for departmental users)
Phase 2 - 11/14/2018 - 07/01/2019 (condensed for departmental users)
See here for a complete list.
OneSource Resources
OneUSG Connect Faculty & Staff Guides
Personnel Activity Report (PAR) Replacement
Instructions for Travel Authorities & Expense Reports (effective 07/01/18)
Business Office Email: marsci-business@uga.edu
Jackie Fortson, OneSource Change Champion/ Guru/ Facilitator, jfortson@uga.edu
-Updated 01/10/2019